The Opening Edit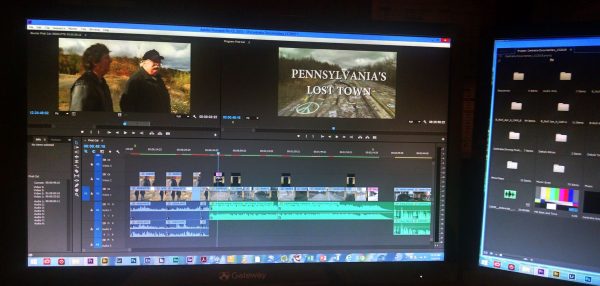 The opening of the documentary went through many changes and edits and originally was to open with the Van Morrison track Into The Mystic until music rights became too expensive and over budget. Still struggling to find an opening track, in April of 2016, a man by the name of Erik Petersen from the band Mischief Brew reached out to executive producer Joe Sapienza offering a music track for the film. Joe researched the band and listened to a track titled "Ain't It The Life?" by Petersen and asked him to do an acoustic version for the opening of the film and would pay for the studio time to record the track. Peterson agreed, and Joe was thrilled with the results.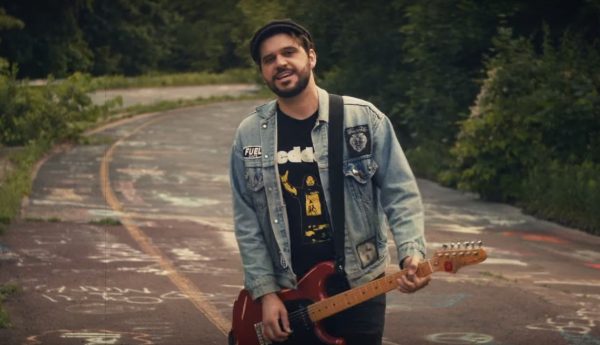 Sadly, Erik Petersen passed away a month later. Sapienza found out about his death two months later, as he was editing the documentary with his editors and decided to dedicate the film to Erik in the closing credits along with his close friend Sue Berkhiemer, who told him about Centralia years prior. The opening tag line quote by Ronald Reagan was inspired after Sapienza heard Bill Maher repeat it on his show, and he immediately had that quote put in front of the film followed by the montage of news clips. By late January 2017, the final opening was complete and was the last cut to be arranged before picture lock and final color process was instituted throughout the documentary.
The Byrnesville segment music track was covered by the band Jucifer under Gazelle Amber Valentine titled "It All Comes Down." This track was originally considered to be the opening title track for the film but was too slow of a melody. Once the track was put under the Byrnesville segment, it was sped up and doubled up in the final mix, so it would run at a faster pace with the photos and video montage.
The closing music track is by Adam Michaels titled "I Hear the Music Play." This track was originally put aside for another film that Sapienza was working on but decided that the lyrics were a great fit to the ending of Centralia and had it mixed in, and edited to fit the closing credits.
The entire music score was composed by John Avarese and mixed by Dominic Zappalla. The music score was inspired by the opening music track of House of Cards and was composed when the first short film was very one sided and political. The score stayed with the film and never changed because Avarese wrote and composed so many different elements and sections of music that Dominic and the producers were able to re-mix portions of music into different segments of the film. Dominic also added many extensive sound effects that were used at certain points of the film within the dialogue, b-roll and photos.